Rainbow Gatherings – An open minded extension of the 1960's free love movement where a joyful gathering of shamans, spiritists, eco-hippies and other counter-culture individuals form a temporary community to celebrate the elements of creation.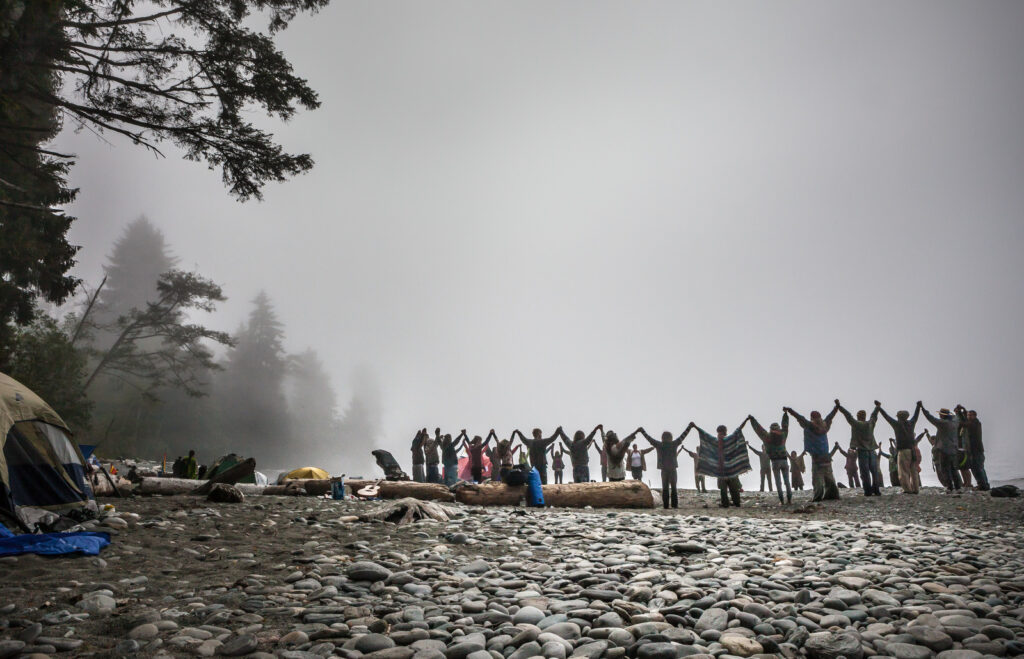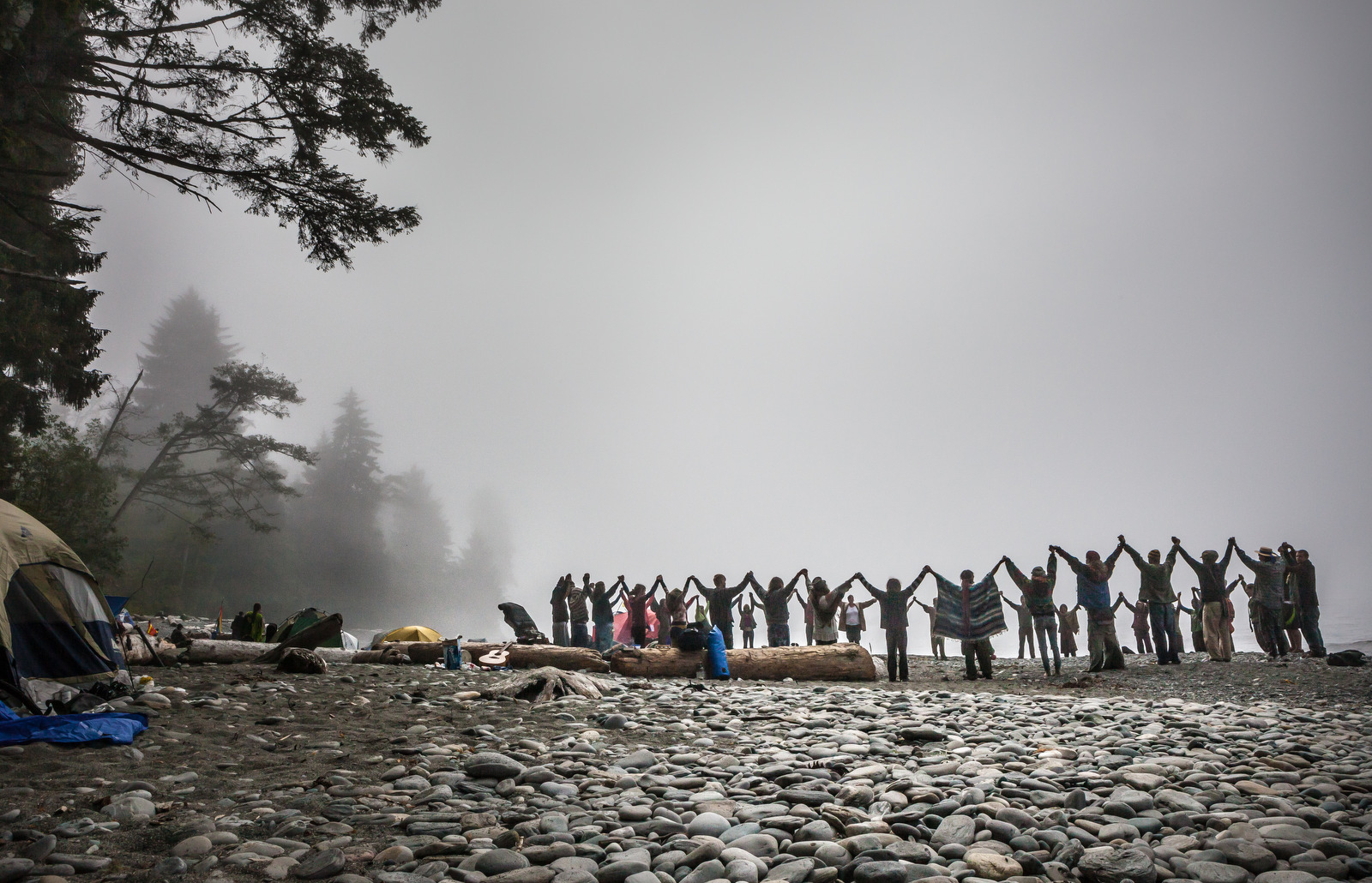 This particular Rainbow Gathering was somewhat unsanctioned.  Held during August 2010 at an undisclosed beach on Vancouver Island, the event saw some 200 members of the 'Rainbow Family' gather to uphold the concept of unity, love and human potential for many days on end.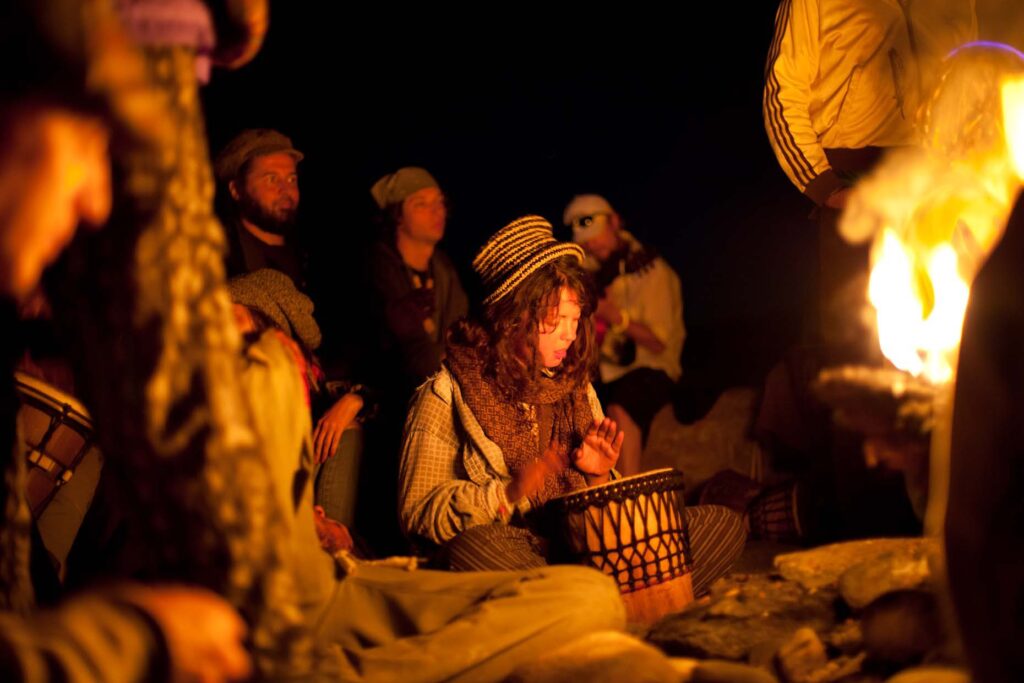 A late night drumming session keeps spirits high around an evening bonfire at a Rainbow Gathering on west Vancouver Island, BC.[/caption]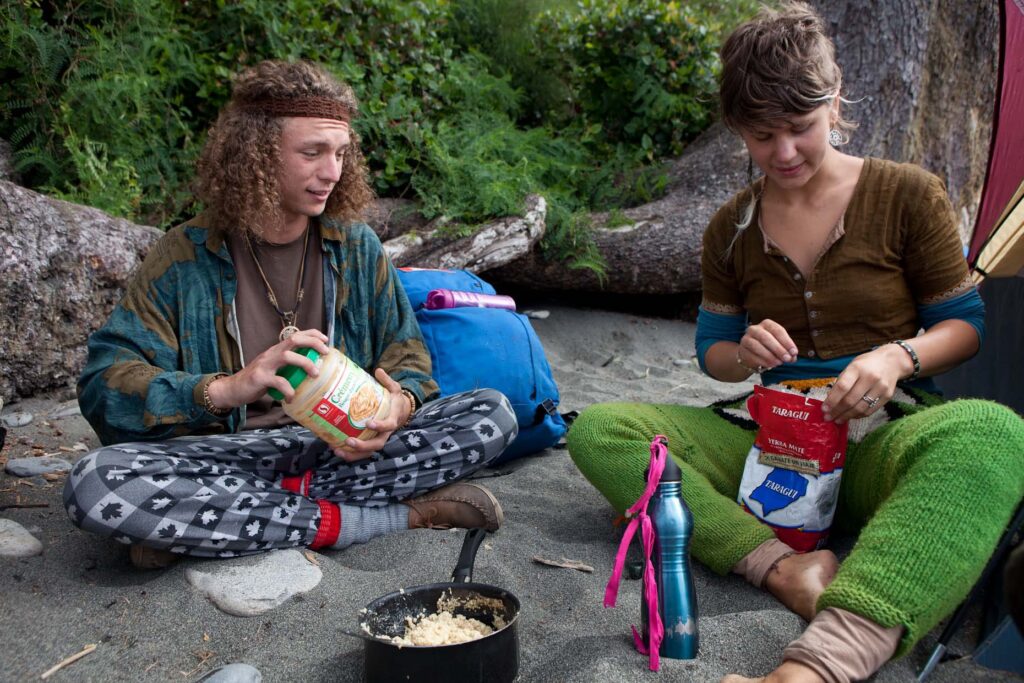 Rainbow Gathering gives celebrants a chance to experience communal living in a what's mine is your's kind of way.
This article is part of an ongoing series of concept driven assignments for a handpicked team of Lowepro Storytellers.
For more images, visit my web portfolio site, HERE.