For the past 10 years, a branch office of Omega Engineering in the BC Interior has celebrated steady growth and nominal turnover in an otherwise volatile industry by treating staff to an annual field trip, followed by an evening of fine dining.
The firm's success can be traced back to partner, Tim Dunne, P.Eng., who over the years has intentionally fostered a climate of professional cohesiveness.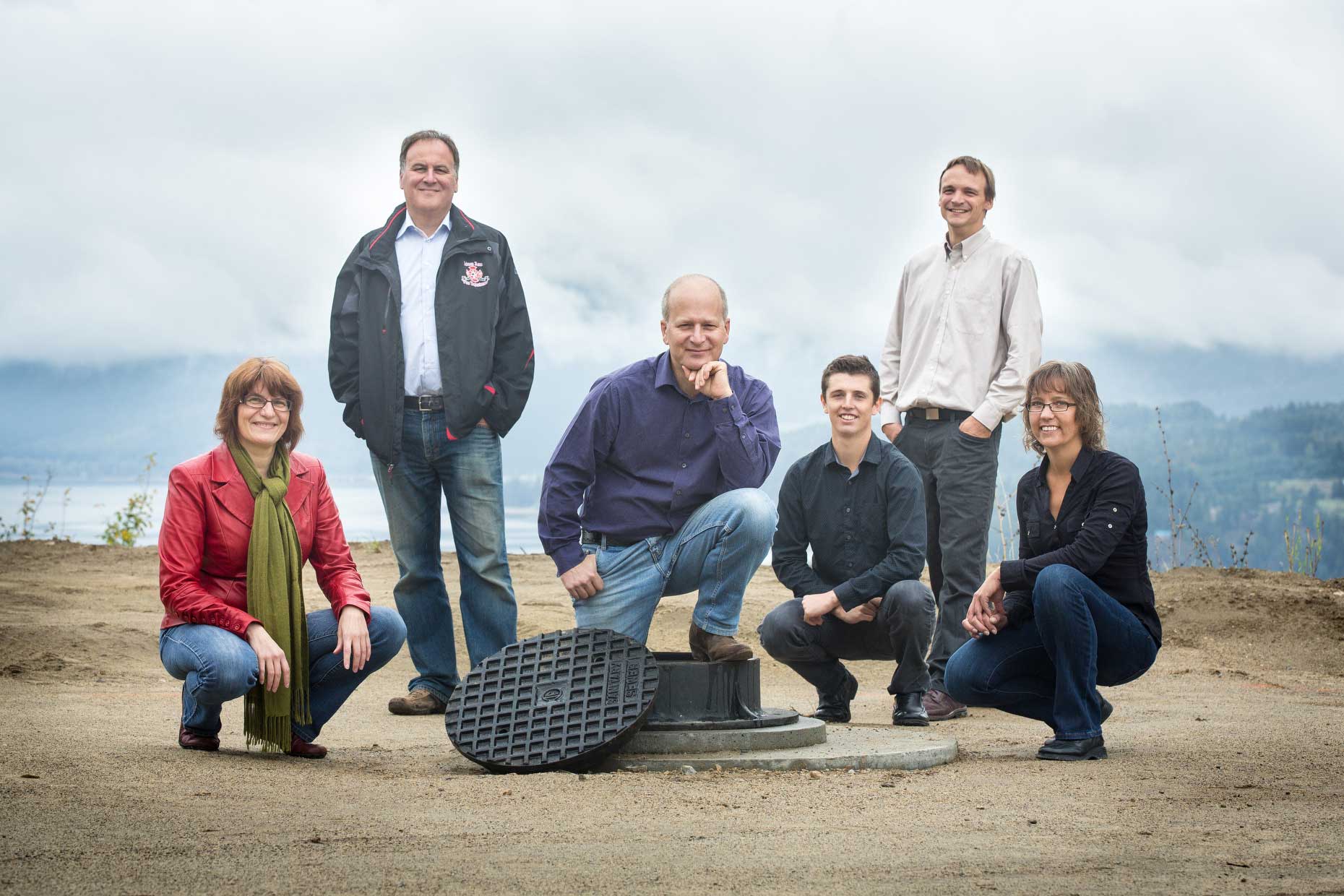 "Just like in sports, the total value of the team is greater than the sum of its parts," says Tim, looking up from the debris torrent of papers he calls a desk.
"In our office we try to play that way on every job, but it's tough in a competitive, judgmental and sometimes anti-social industry. That said, we have managed to create an environment of professionalism, mutual respect and self motivation."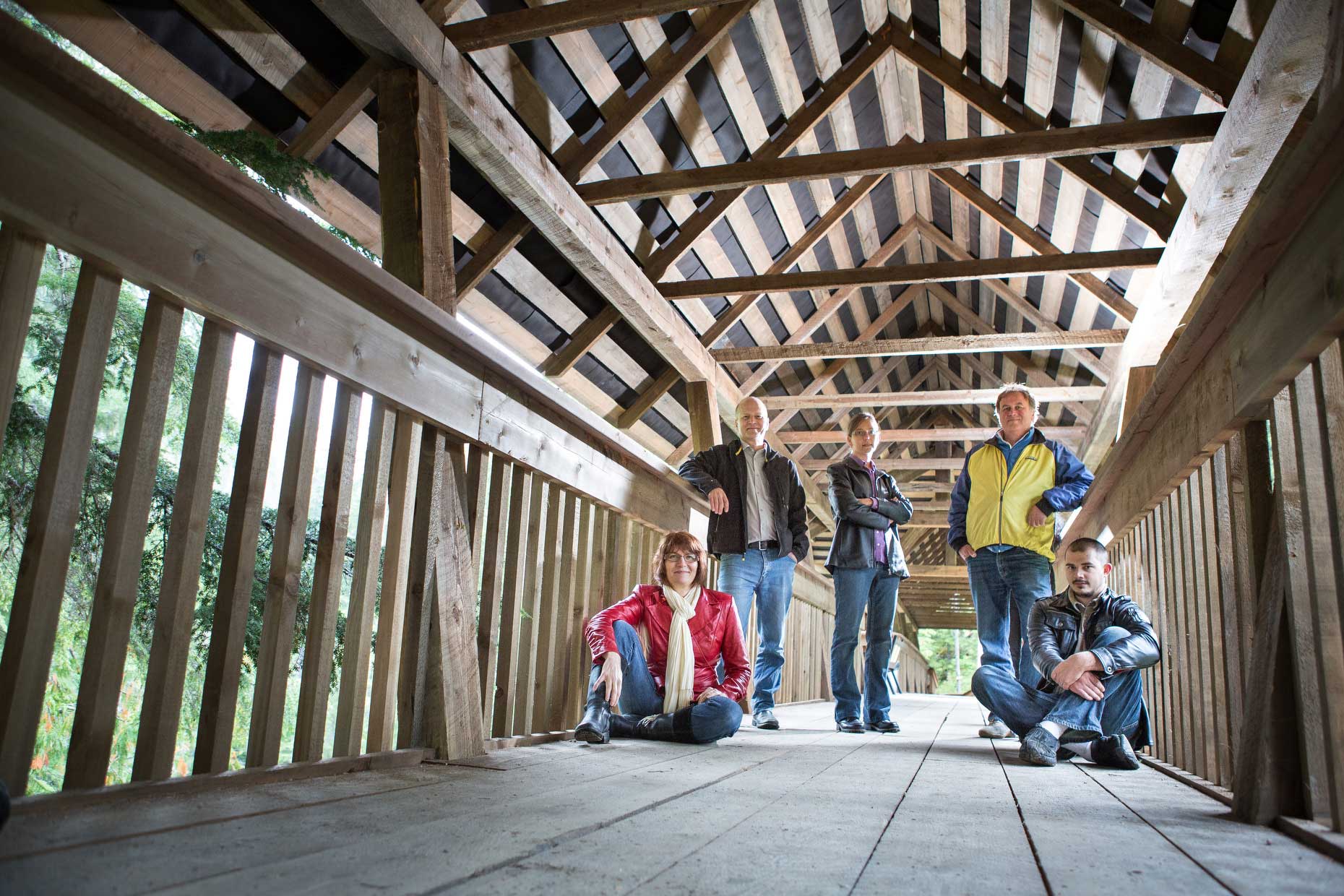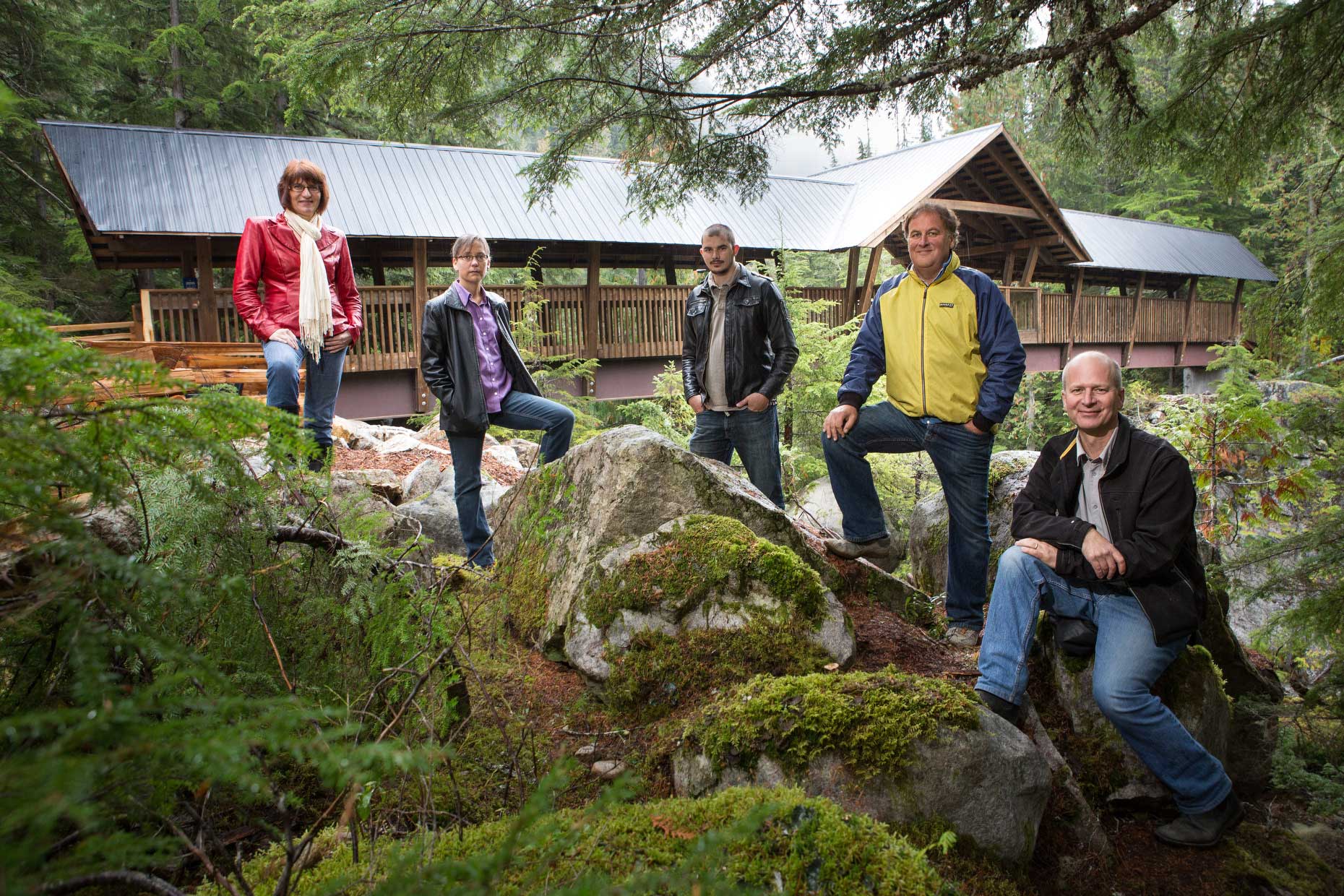 Tim does acknowledge the shortcomings of simple event-driven efforts like a photo session toward team building, but he is a true believer in both quantity and quality time.
"These events can feed the end-goal to improve company wide communication and respect. Sure, they are hard to quantify or monetize, but they do provide an occasion to get past the shop talk and connect on a more human level."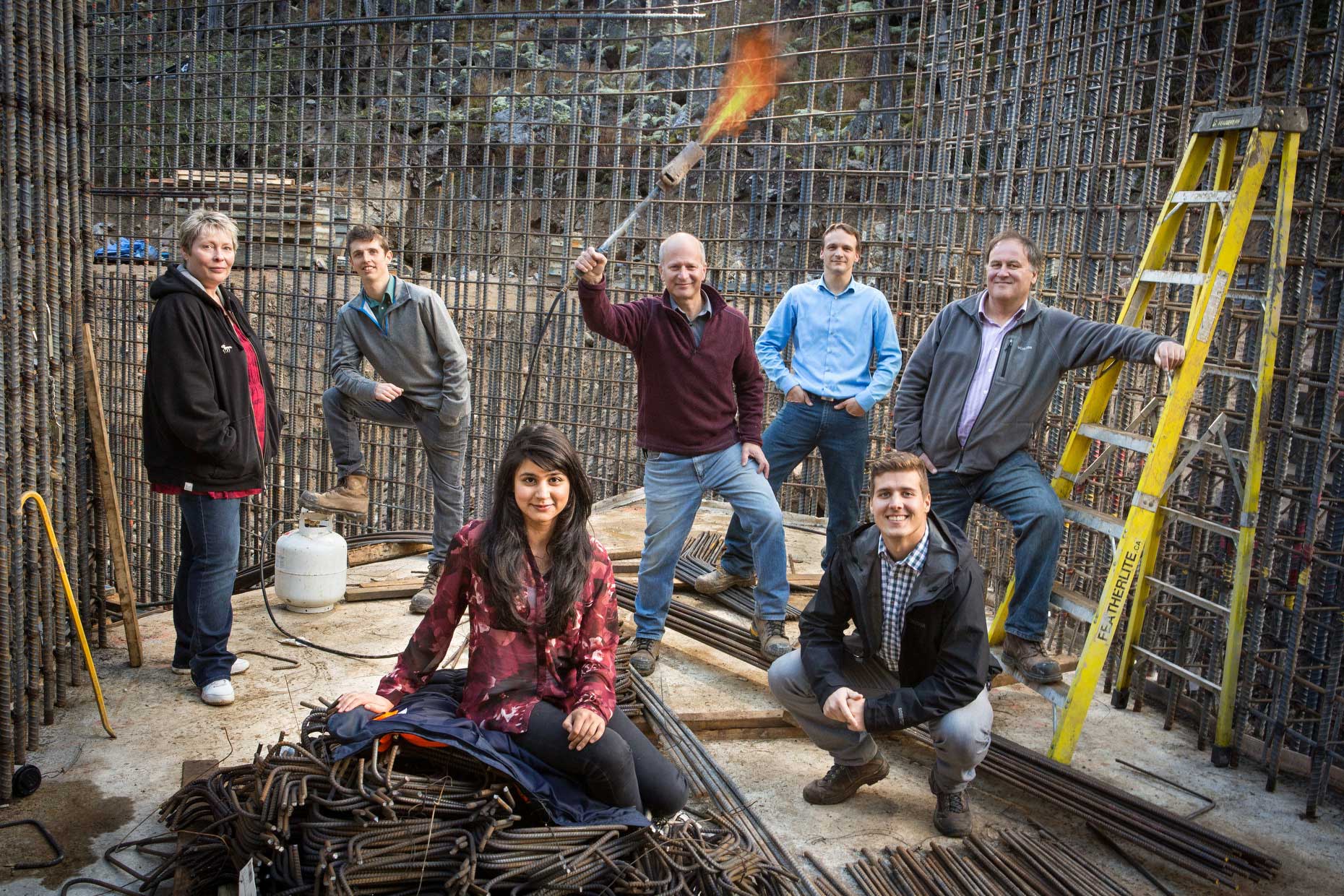 And Omega does get their money's worth. First, connections are made as office-bound staff get to tour projects with their field counterparts; projects that they've worked on for months and only know as job numbers (from which all receive a complimentary custom print). And second, key frames from the photo set are used for company promotions in trade magazines, the company web site, direct mail, post cards, proposal bios – and a framed custom print hung in the office stairwell that stands as a conversation piece for clients and staff alike.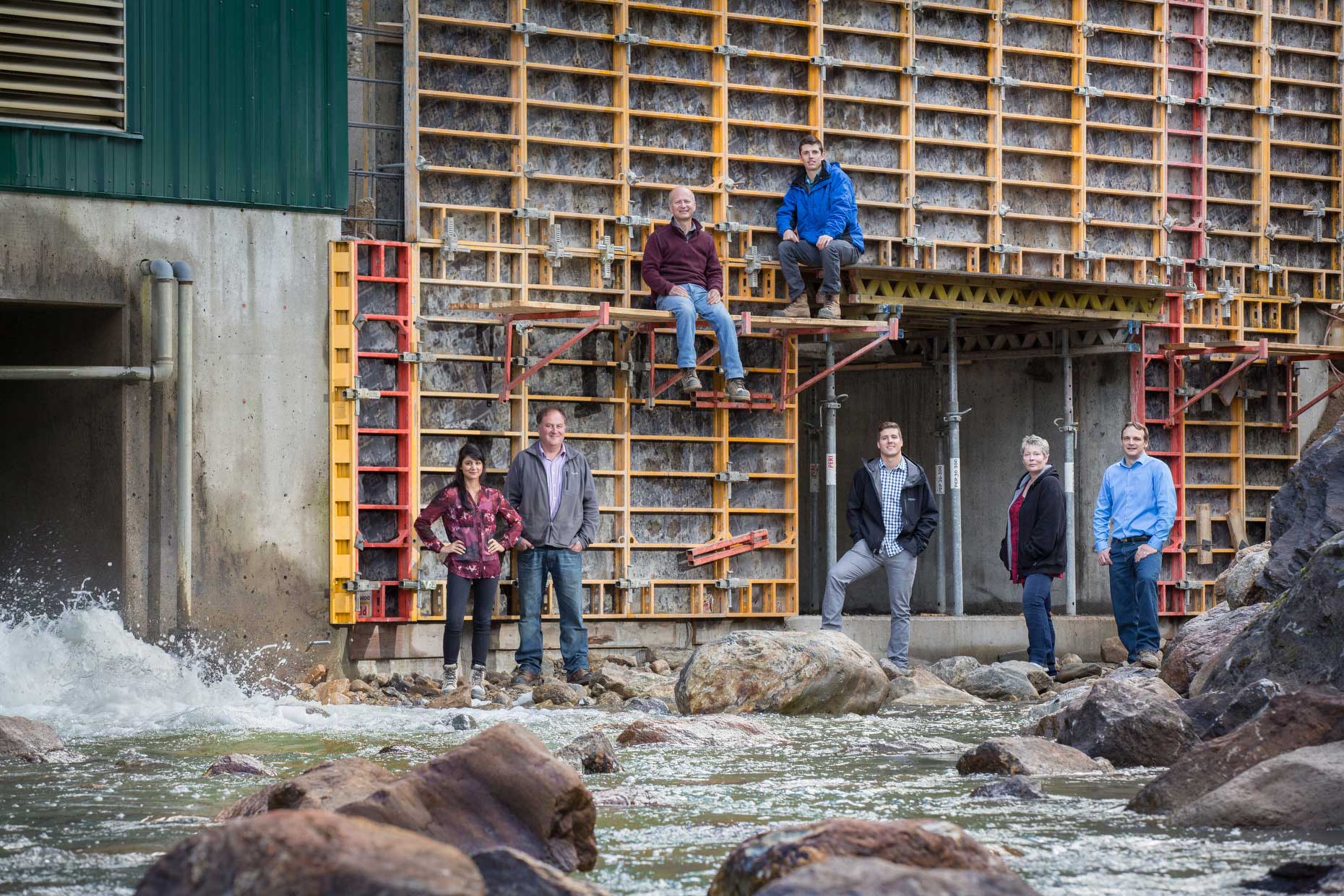 So is it justified: One simple event that celebrates a year of effort, resulting in a visual record that depicts the rise of staff morale, company loyalty, brand awareness, market development and the passage of time?
Omega says… yes.