Salmon Arm Art Gallery presents:
Heroes and Rogues
December 3-17, 2016
70 Hudson Ave, NE Salmon Arm, BC
Heroes & Rogues is a collection of classic, medium-format, black and white photographs that began 11-years ago more out of my admiration of the work of the Canadian portrait photographer, Yousuf Karsh, than for any real historic reasons. But looking back, the project has aged well and today stands at least as a partial retrospective of who were in our Centennial year.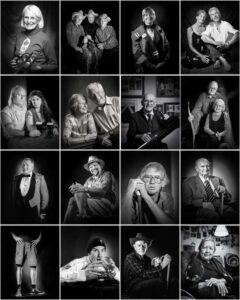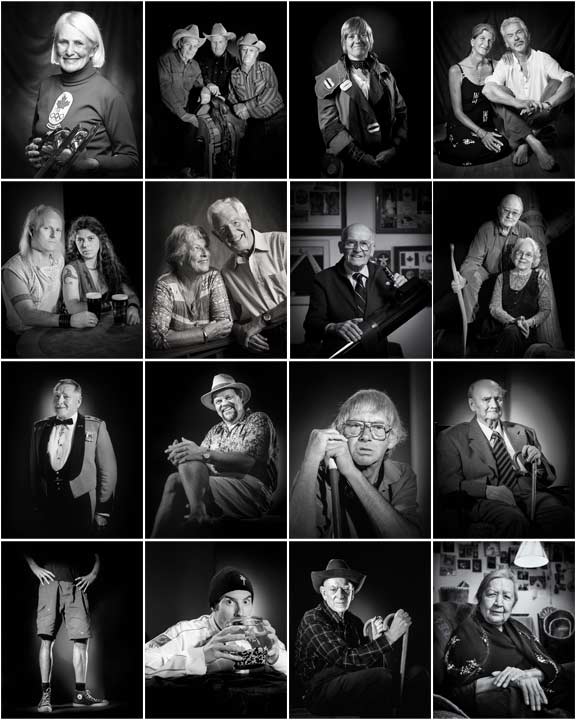 When Tracey Kutschker, curator at the Shuswap District Arts Council, asked to display the gallery, we both agreed that the collection should be extended to better reflect our town's diversity. And so, with input from members of the local arts scene, a shortlist of new "rogues" was created to honour other notable men and women including health care workers, First Nations people, an entomologist – even a rocket scientist.
This is one of those projects that will never really be complete. The Shuswap is home to thousands of amazing people – each with rich and wonderful stories to their name, but we hope that the current collection allows us all to better appreciate and celebrate what a great bunch of neighbours we are surrounded by.