The vision is simple.  The vision is BIG.  Deliver modular aid using ships, like the YWAM Liberty in Port Moresby, Papua New Guinea to otherwise isolated communities on islands in the South Pacific. It's a radical idea – and it's working!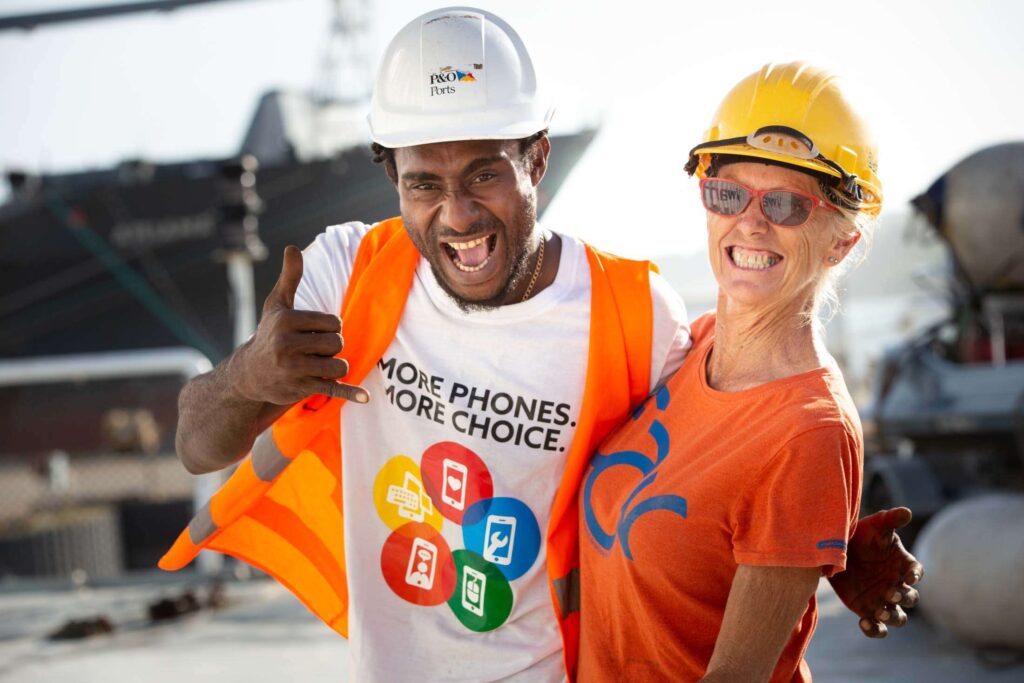 The Liberty is a 1700-tonne supply ship, redesigned to handle full-size shipping containers pre-assembled as self-contained workshops, medical and dental clinics, pharmacies and classrooms to help people in remote coastal villages meet the practical and spiritual needs of their families.
So far, four such containers – a woodwork shop, two dental units from Norway, and a pharmacy from Kona, Hawaii – are aboard.  Still to come is a Tuberculosis Clinic from Alberta, Canada and an Eye Surgery unit from Germany.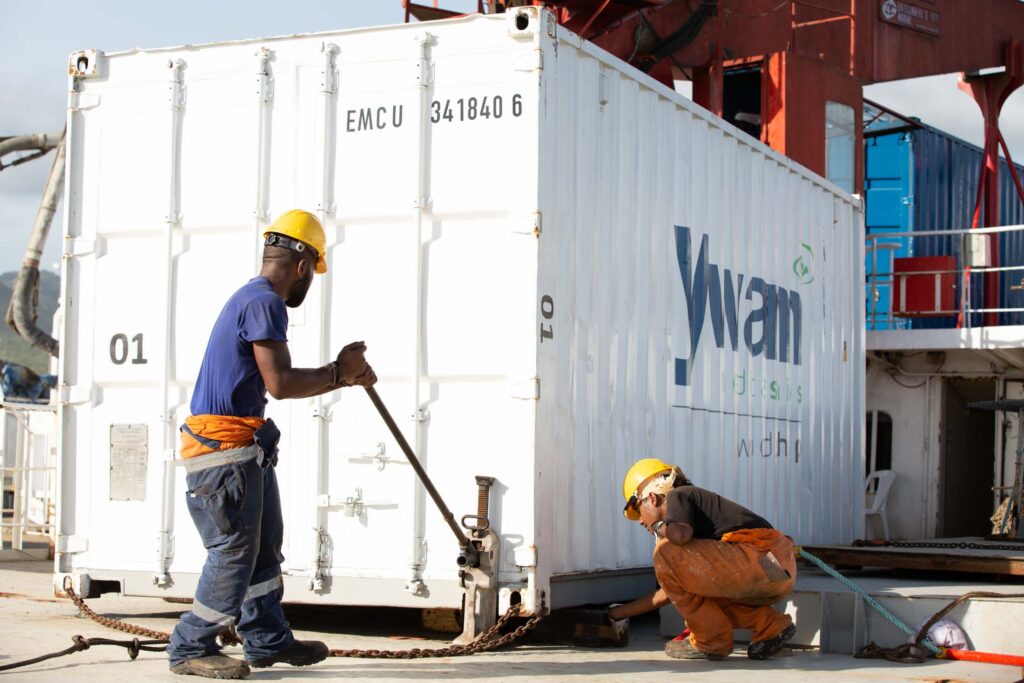 We are excited to see these put into service, soon.  Stay tuned!