Though trained as a dentist, Gemma Bacuyag in her mid-30's is not focusing on her income as much as she is her output. She now pours her energy into the care of 15 children living in her family's home.

The project, partially supported by Action International, is called Papa John's Orphanage. With no official budget or regular support stream, Papa John's is a veritable 1st-Century mission literally praying in the groceries while offering the Father's love to the fatherless. The children's testimonies there are nothing short of miraculous.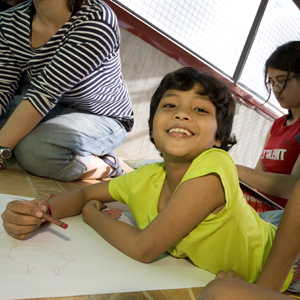 Miracle #1:

Maricris came from a squatter town on the dumps of Payatas in metro-Manila. Abandoned by her mother, she was left with an abusive father who was later jailed for drug-related charges. Ill-equipped, her 15 and 16 year old sisters left her at the age of six to scavenge for her existence. Poorly clothed and suffering from extreme malnutrition, the young girl was identified by Gemma during a feeding/outreach program.
After negotiating with the older sisters and the Department of Social Welfare, Gemma brought the child to Papa John's for care and education. Now a happy and healthy little girl, Maricris can now read, write and is entering 3rd grade this year.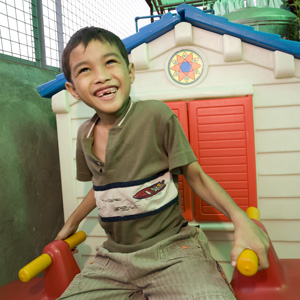 Miracle #2:
Jay Jay, estimated to be now 7 years old, was found abandoned at Manila International Airport in 2005 and brought to Papa John's orphanage for care. Attempts to locate the boy's parents were unsuccessful, yet the smiles of this now cheerful young one speaks volumes.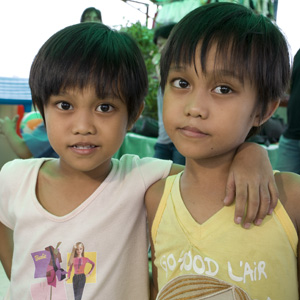 Miracle #3:
Danica and Danna, eight year-old twins were dropped off at a center by the father of an estranged pair of street parents. Hearing about these abandoned children and unwilling to do nothing, Gemma eagerly took them in and began to minister care. The story is not over for these two, but it has definitely turned a brand new page.