Now halfway into a short-term tour of SE Asia; it's time for a family break to debrief and unwind from the constant cultural adjustments that we've been making since arriving here almost 2 months ago. We decide to work with a tour guide for a couple of days as we settle into Tagbilarin, Bohol and let someone else do the planning for a while.
Things start well enough. We are housed in the wonderful guest accommodations of the Dao Diamond Bed & Breakfast, a conference and guest house staffed entirely by deaf-dumb, yet very competent Filippino men and women. From this central point, we take daytrips to visit the famed 16th-century Baclayan church.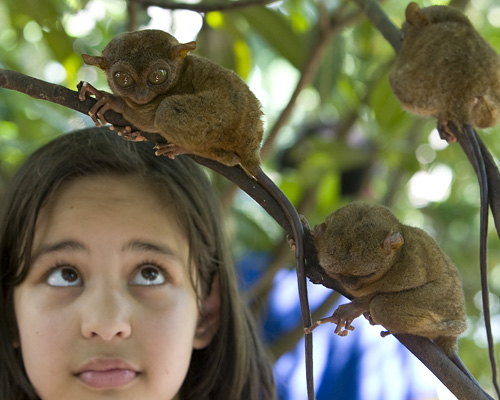 Our guide makes sure we see Tarsier monkeys (the smallest primates in the world), cross a crazy hanging bridge, dine on a riverboat cruise, and of course view the spectacular Chocolate Hills of Bohol.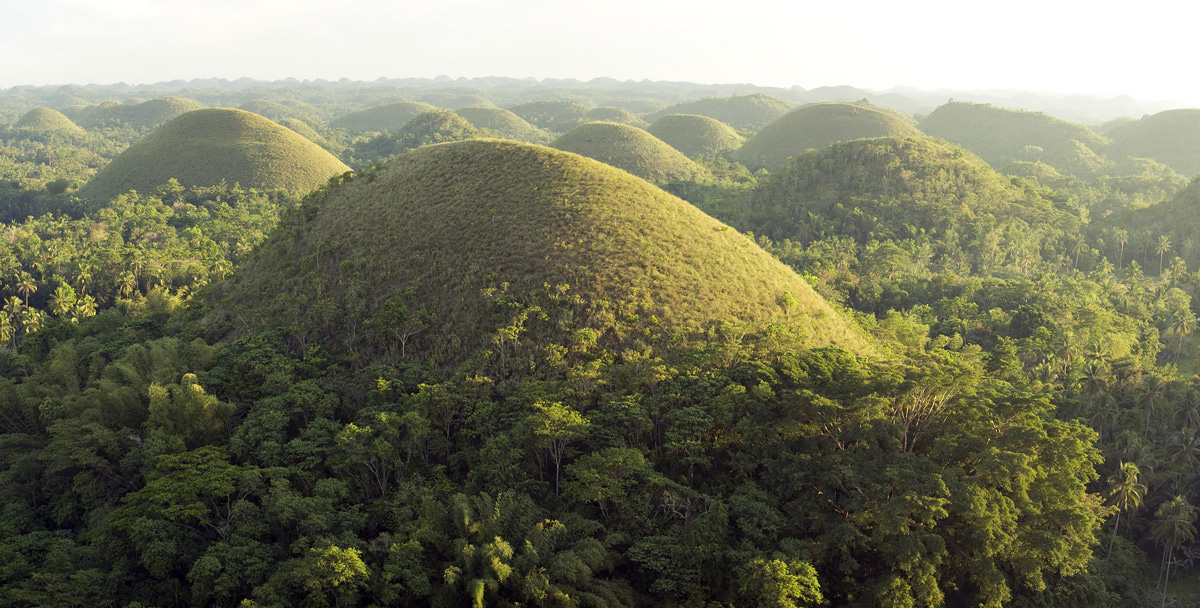 But at this point, things start to get weird… Far and away the most bizzaro site we see is at the cage of one of the largest reptiles in captivity: Prony, the 30′ python. Thing is, it's not the snake that is scary. It's the balding transvestite that lip-syncs a song while swinging upside down from the rafters of a gazebo beside the snake pen.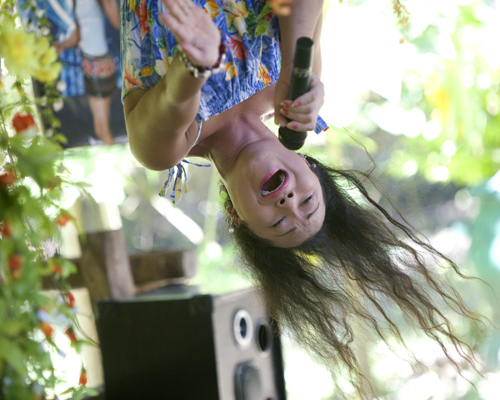 Maybe this would be better if the guy didn't lose control of his comb-over? Then again, maybe that's part of the act. Regardless, the whole performance leaves us all quite speechless.