Skip to content
Charitable Donations Welcome
We are part of a growing network of storytellers bearing witness to the practical and miraculous events behind operations like YWAM Ships as they provide medical, dental and opthalmic services to remote islands of the Pacific, openly demonstrating the transformative power of a life redeemed by Jesus Christ.
Your prayers and financial support help to multiply these efforts.
Previous
Next
The best way to partner with us is Pre-Authorized Payment with the following downloadable form.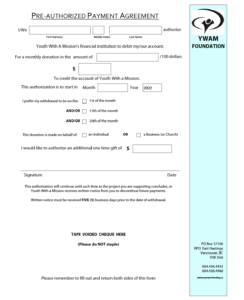 (1) Download and fill out the Payment form.
(2) Send completed form with photo of VOID cheque to YWAM Canada:
OR send Form +Void cheque via regular mail to:
YWAM Canada
PO Box 57100 – RPO East Hastings
Vancouver, BC V5K5G6
other ways to support
Charitable Impact (CHIMP)
PayPal
(for US donors)
Youth With A Mission (YWAM) is a registered non-profit. Canadian donors will receive year-end charitable tax receipts from YWAM Canada. Online transactions through Charitable Impact are subject to 3% transaction fees. Unfortunately, charitable tax receipts are not available for gifts received via PayPal at this time.